coalition for the protection of racehorses - oakbank 2012
Over the 2012 Easter Weekend, Fair Projects joined the Coalition for the Protection of Racehorses (CPR) at the Oakbank Easter Carnival in Adelaide, South Australia - one of the two states that continues the sport of Jumps Racing.
Whilst there, Fair Projects filmed and photographed the jumps races as well as working with CPR on an ever-evolving communications strategy as events unfolded. The weekend proved to be a widely reported and controversial one, with two horses being killed over two days of racing.
The 'Sponsored Cruelty' video, which targeted the carnivals sponsors.
Following Oakbank, the Coalition for the Protection of Rachehorses announced their intention to launch a campaign targeting the sponsors of Oakbank, saying, "We will be contacting Oakbank sponsors urging them to withdraw sponsorship from Oakbank if jumps racing is not ceased."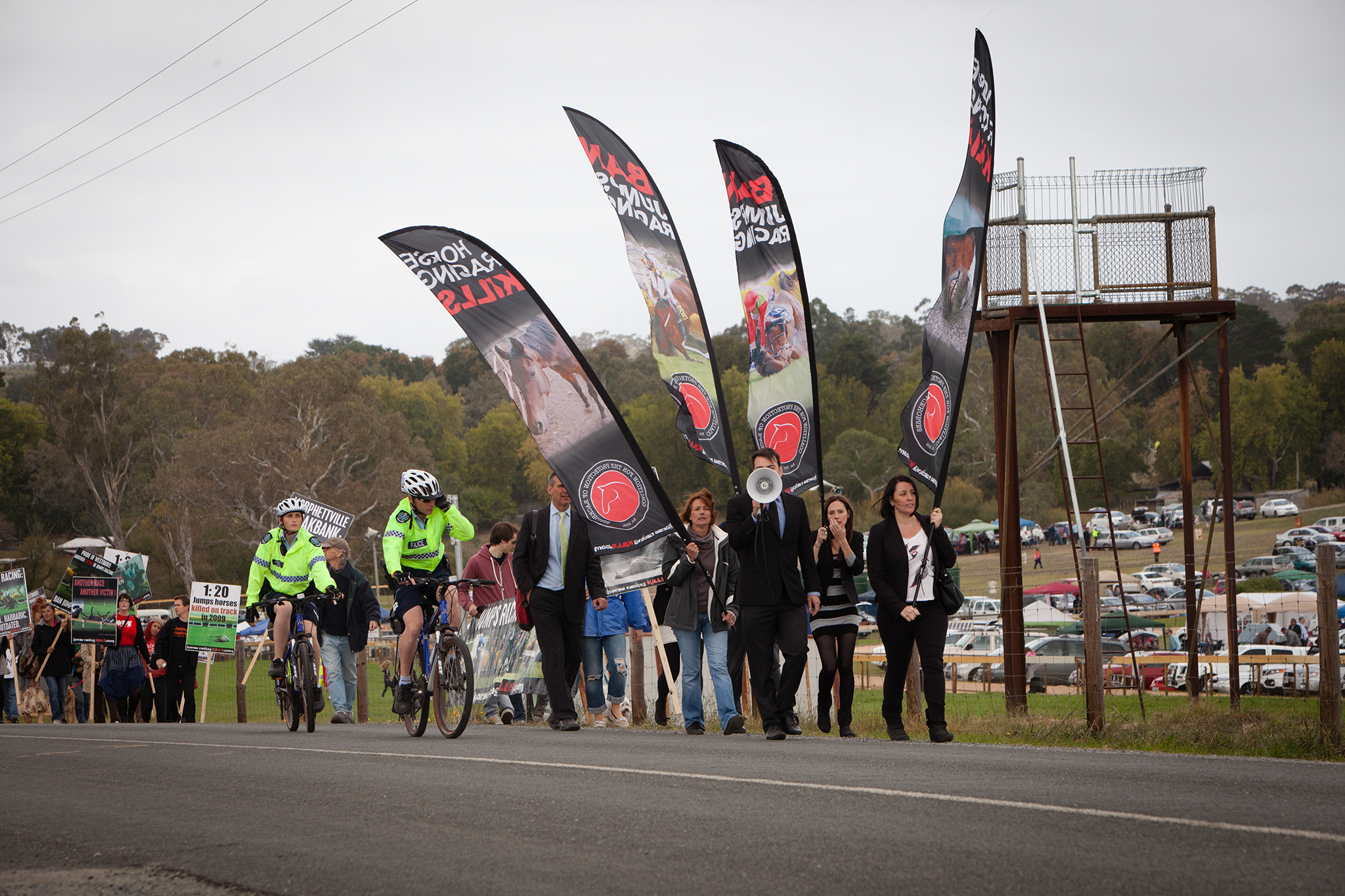 Protests outside of the racetrack, which were distributed through CPR's online channels.
Fair Projects worked with CPR to create a website in which their supporters could contact the sponsors of Oakbank, as well as a video that was distributed widely through CPR's online channels. After several weeks of campaigning, two of the major sponsors announced their withdrawal from the Oakbank carnival.
FIND OUT MORE
To find out more about the campaign, visit the 'Sponsored Cruelty' website page by clicking here.
To find out about more about The Coalition For The Protection Of Racehorses, visit their website by clicking here.