Sea Shepherd - Operation Sleppid Grindini
Every year, as many as 1,000 long-finned pilot whales and other small cetaceans are killed in the Faroe Islands in drive hunts known as a the grindadráp or grind. While the killing of cetaceans is illegal throughout the European Union, the grindadráp is a practise which is fiercely defended in the Faroe Islands at a national level and with the assistance of the Danish Government and Navy.
In 2014, Fair Projects joined Sea Shepherd on their sixth pilot whale defence campaign in the Faroe Islands. Operation Sleppid Grindini was a landmark campaign with Sea Shepherd's biggest at sea presence and Fair Projects working from land and sea to produce media content that shone a unprecedented spotlight on the issue globally.
On July 23 2015, approximately 250 pilot whales were slaughtered on the killing beaches of Bøur and Tórshavn in the Faroe Islands. Fair Projects was on the ground to document the Bøur slaughter and worked together with a ground volunteer team to collect the footage to edit together a complete sequence of the killing event. This video was watched by hundreds of thousands of people overnight and within a week had reached over a million viewers after being distributed and shared by press media around the world.
During this time Fair Projects created the website www.standup250.org to continue telling the story of the issue through the Sea Shepherd volunteers that were being arrested on land for standing up against the killings. The hashtag #standup250 began trending on social media and quickly gained celebrity support giving the issue world wide exposure.
With worldwide attention on the Faroe Islands, Fair Projects produced a series of 12 short form videos to tell the story of each defendants fight. These videos were then subtitled into their native language making the issue relevant to each country.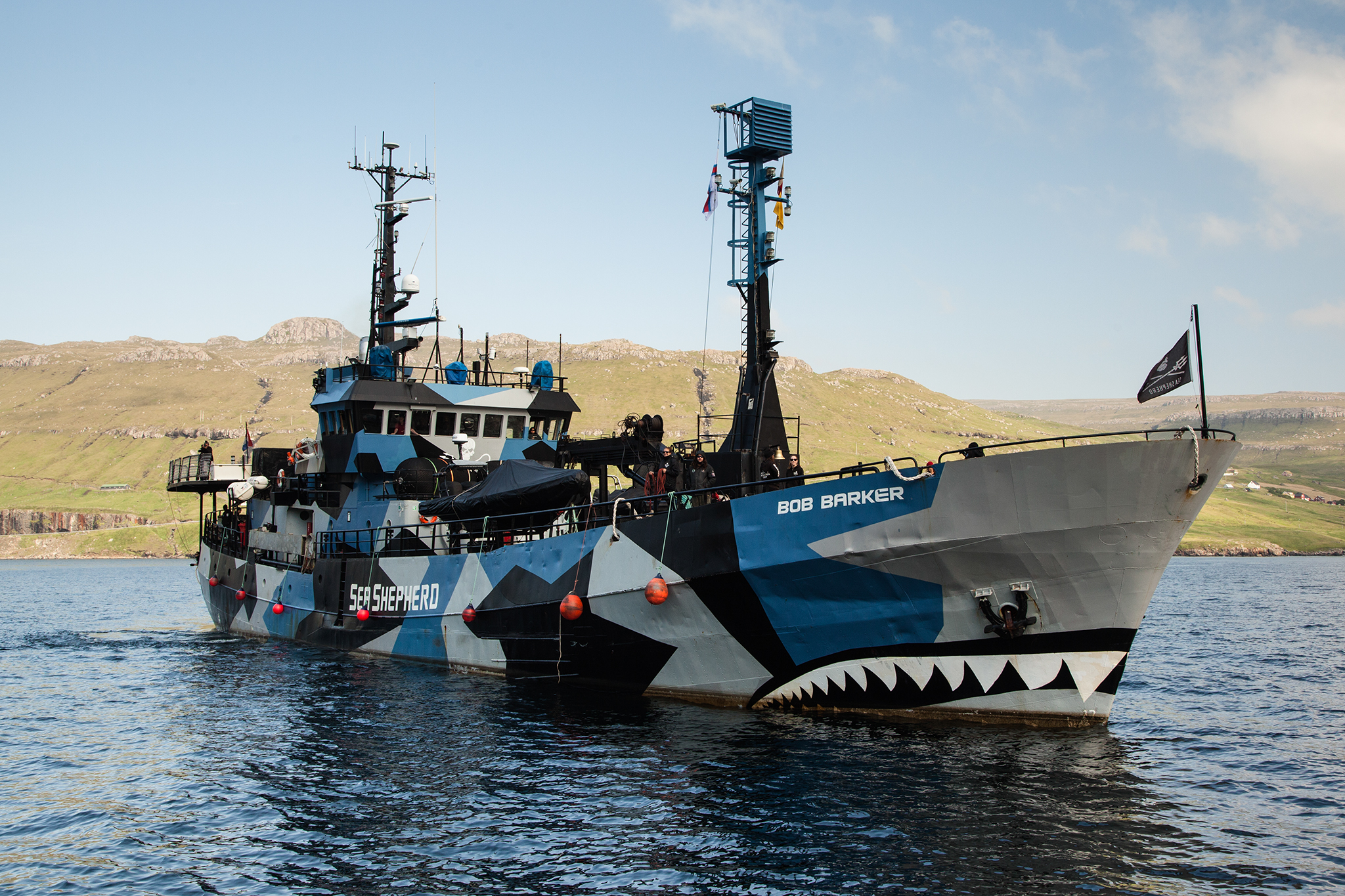 As well as responding to events as they occured, Fair Projects was responsible for producing visual content that showed the efforts of volunteers from around the world who had ventured to the Faroe Islands to act against the killings. Fair Projects worked both on land and at sea to show the work carried out by land-based volunteers and the crew aboard the Sea Shepherd ships the Sam Simon and the Bob Barker.
The grindadráp is a practise that has been going on for hundreds of years with the opposition from Sea Shepherd and many other groups since the 1980's. Although the killing of pilot whales as been documented many times 2015 was the first year that the issue became a global talking point.
FIND OUT MORE
To find out more about Sea Shepherd's Faroe Islands campaign, visit the campaign website by clicking here.
To find out more about Sea Shepherd, visit their website by clicking here.